Loading
You made it!
100%
Caring for houseplants made easy
Native iOS & Android
Houseplant Care App
Tools
Adobe XD
Adobe Photoshop
Adobe Illustrator
After Effects
About
Oasis is a native iOS and Android app which is designed to make caring for houseplants as easy as possible, by providing the user with necessary information on how and when to tend to their plants.
Problem
Taking care of your plants can be a big challenge at times. Because of our busy day-to-day lives, it's difficult to keep track of watering and overall nourishment of houseplants.
Solution
There are many apps out there, which provide the users with information on how to care for houseplants. These are usually only surface-level information and not always as accurate. The Oasis App, on the other hand, gives the users access to detailed data, like moisture and sunlight levels, soil quality and room temperature, by connecting to a monitoring device placed directly in your plant pot.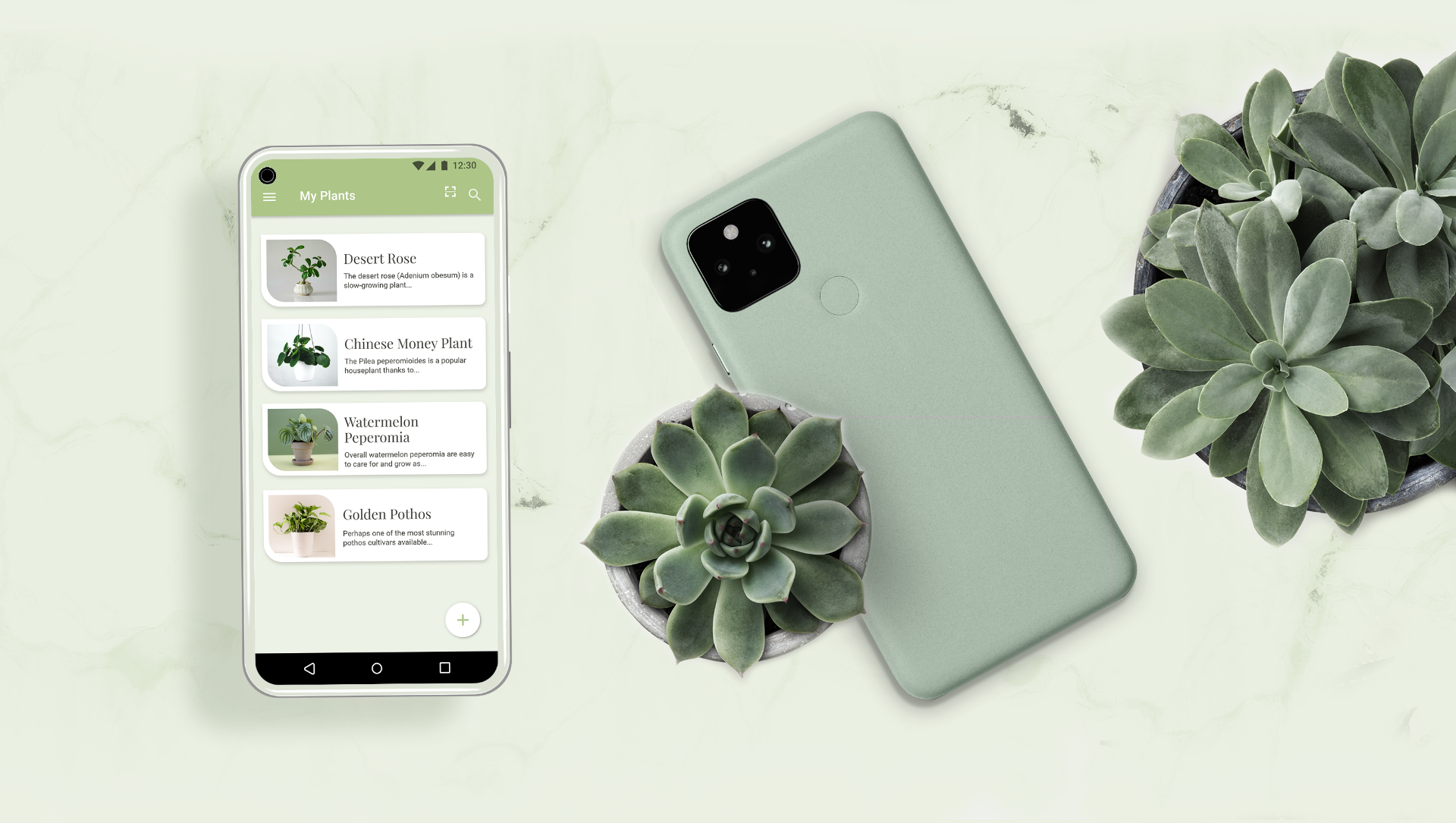 The first step of the design process was to research similar apps to get some insight onwhat is out there, which features are interesting and would benefit the app I'm creating. On the other hand it was very important to identify what could be added to improve the overall user experience.
Blossom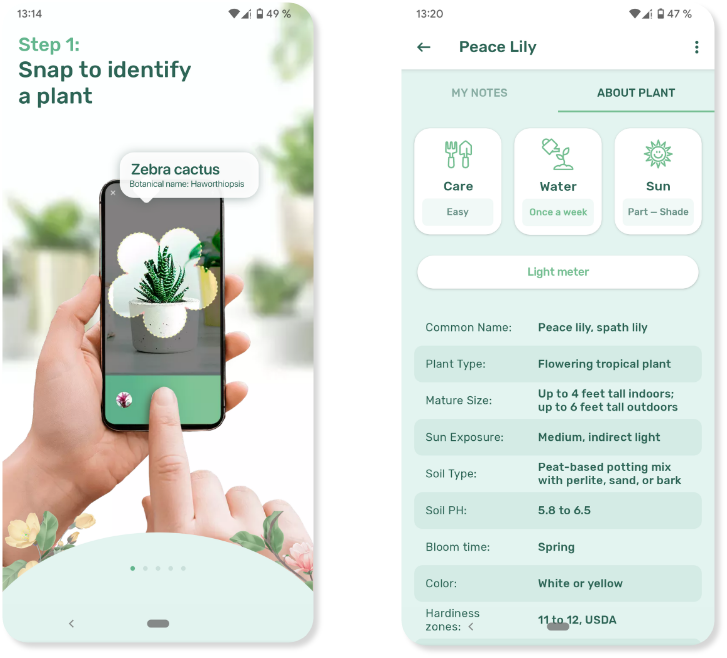 The Onboarding helps users understand the key features of the app.

The App has a big database of plants.

Users have access to reminders with information on plant care.

Users can take a picture of their plant to identify it and to add it to their profile.

Users can take a picture of their plant to identify it and to add it to their profile.
WatchFlower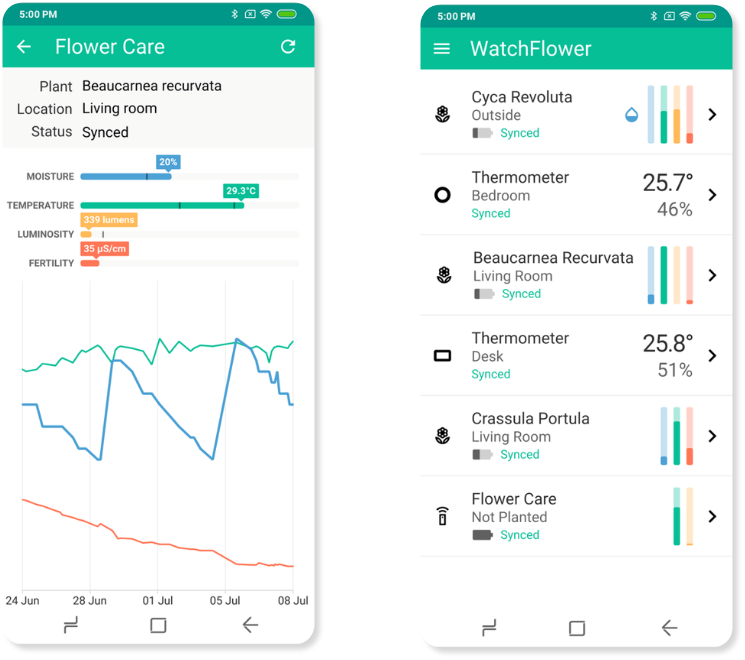 The App enables the user to pair the app with a monitoring device and gathers and organizes the data.

The user is provided with the daily data on the moisture, temperature, luminosity and fertility, and there is also an option to see the progress.

Design minimal, not very creative.
Based on the key features that needed to be included in the app I created the user flow. It illustrates the way a potential user will navigate through the application.
The next step was to create rough sketches of the screens, based on the user flow. Designing native iOS and Android applications meant that I had to stay true to the iOS and Material Design Guidelines. In order to do that I had to do some research and get familiar with them first.

After doing the research, I started to design the mid-fidelity wireframes using mostly native design elements. I tried to adhere to the guidelines as much as possible in order to, on one hand showcase my abilities of designing a native app and on the other hand make the differences between them apparent in my designs.
iOS Screens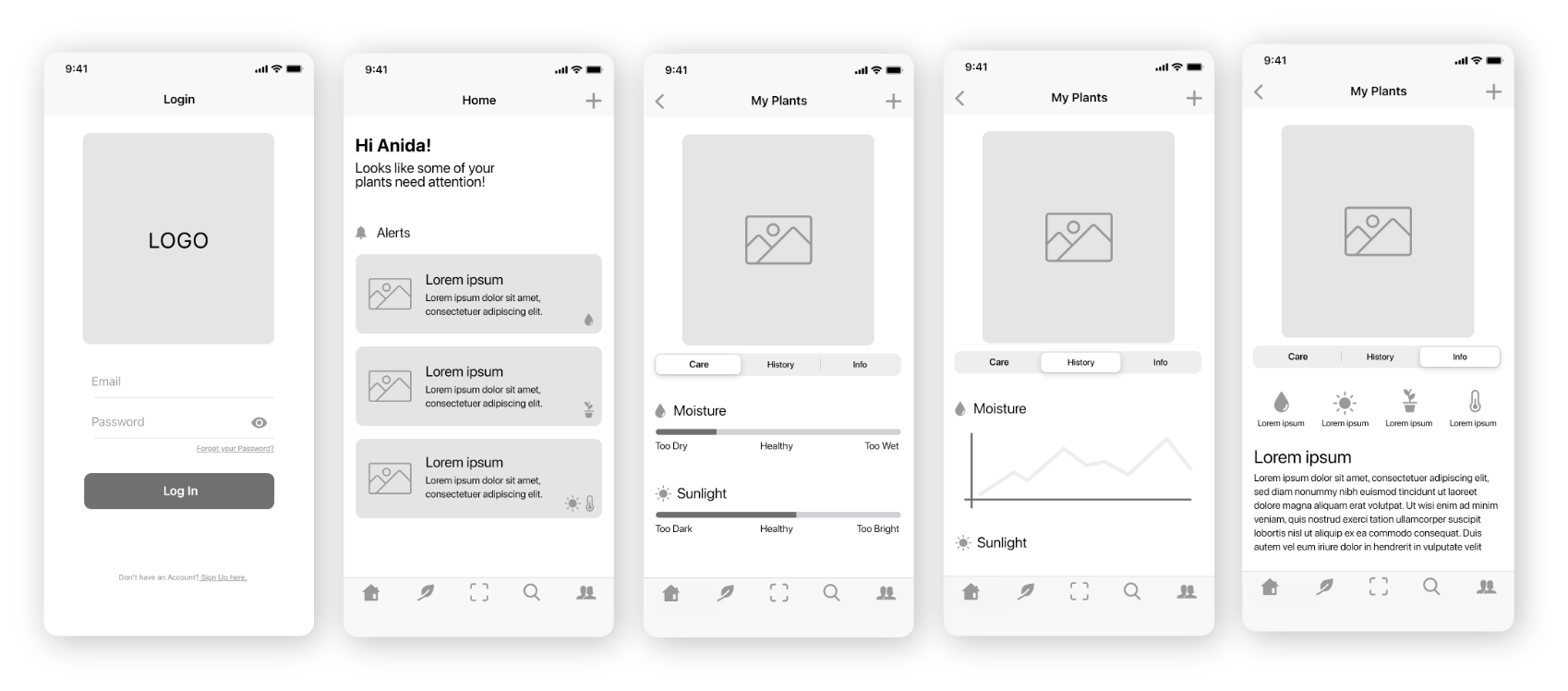 Android Screens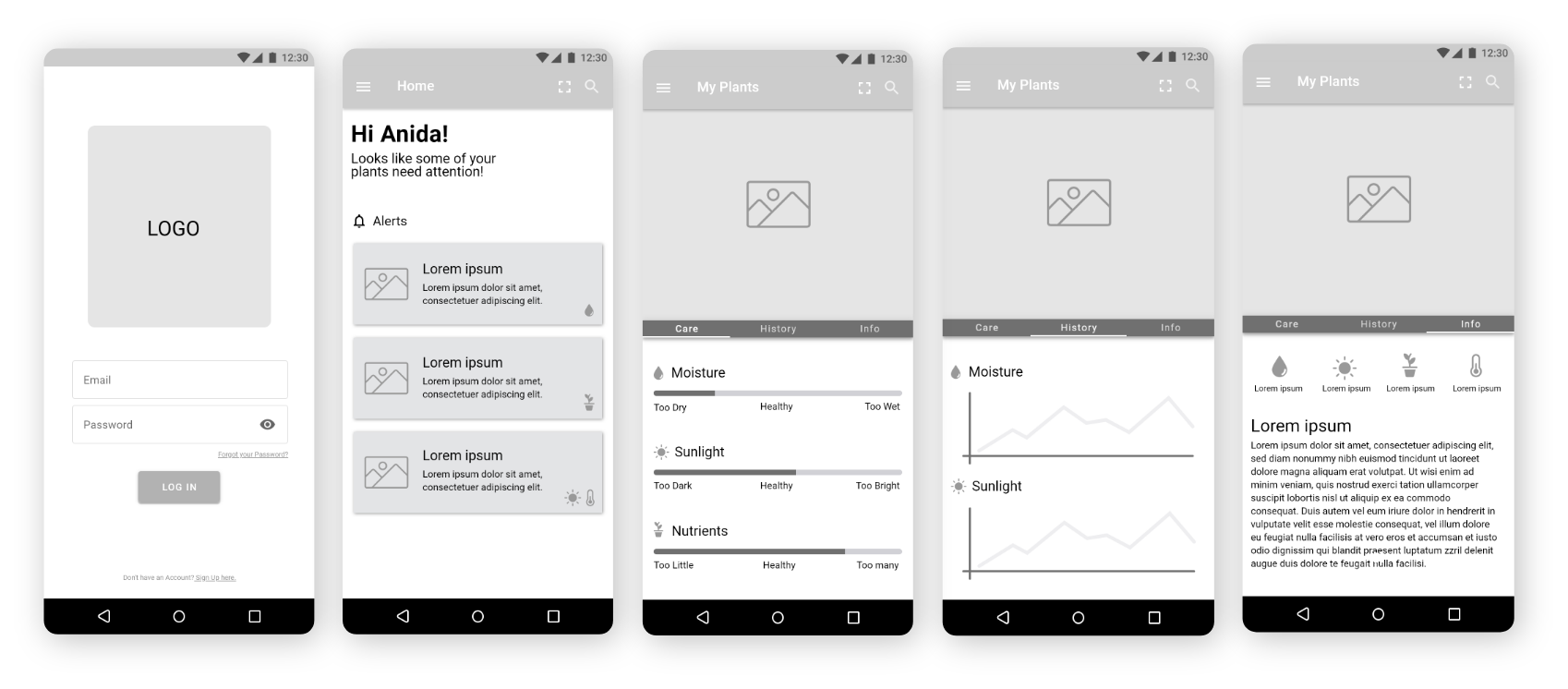 The overall look and feel of the app is natural, calm and easy on the eyes. The color palette is kept simple, with neutral and muted colors.
Color Palette
Typeface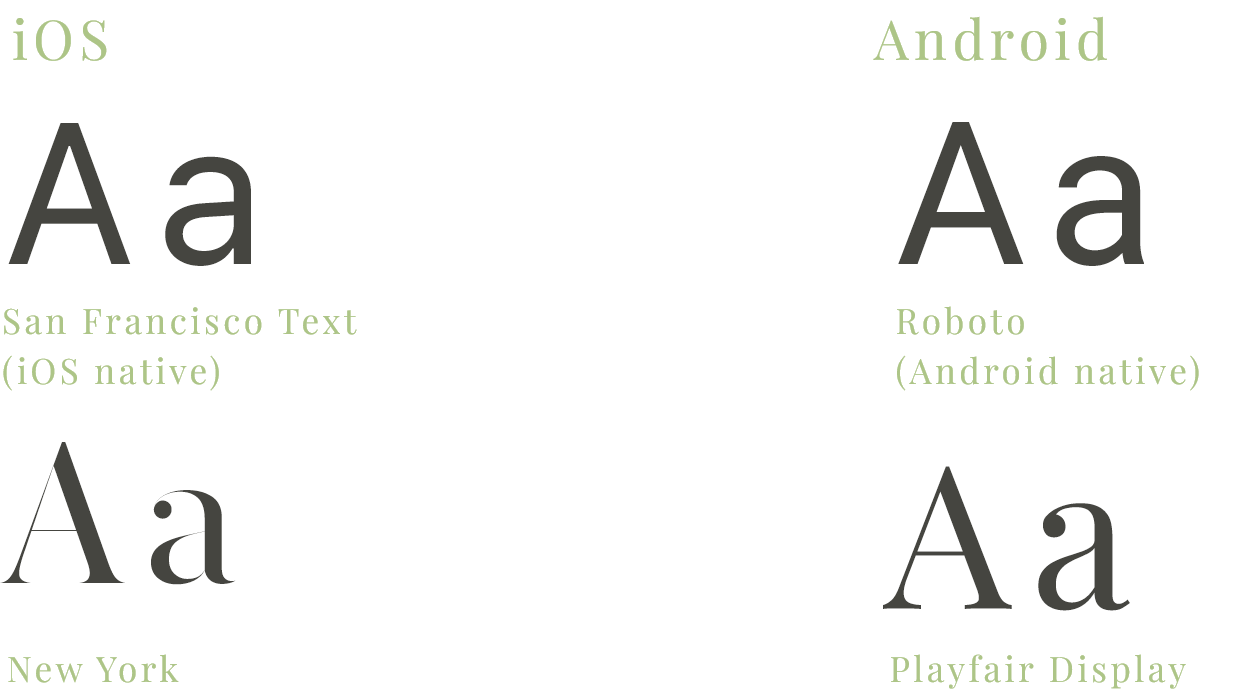 Icons
iOS
Android
Illustrations/ Animations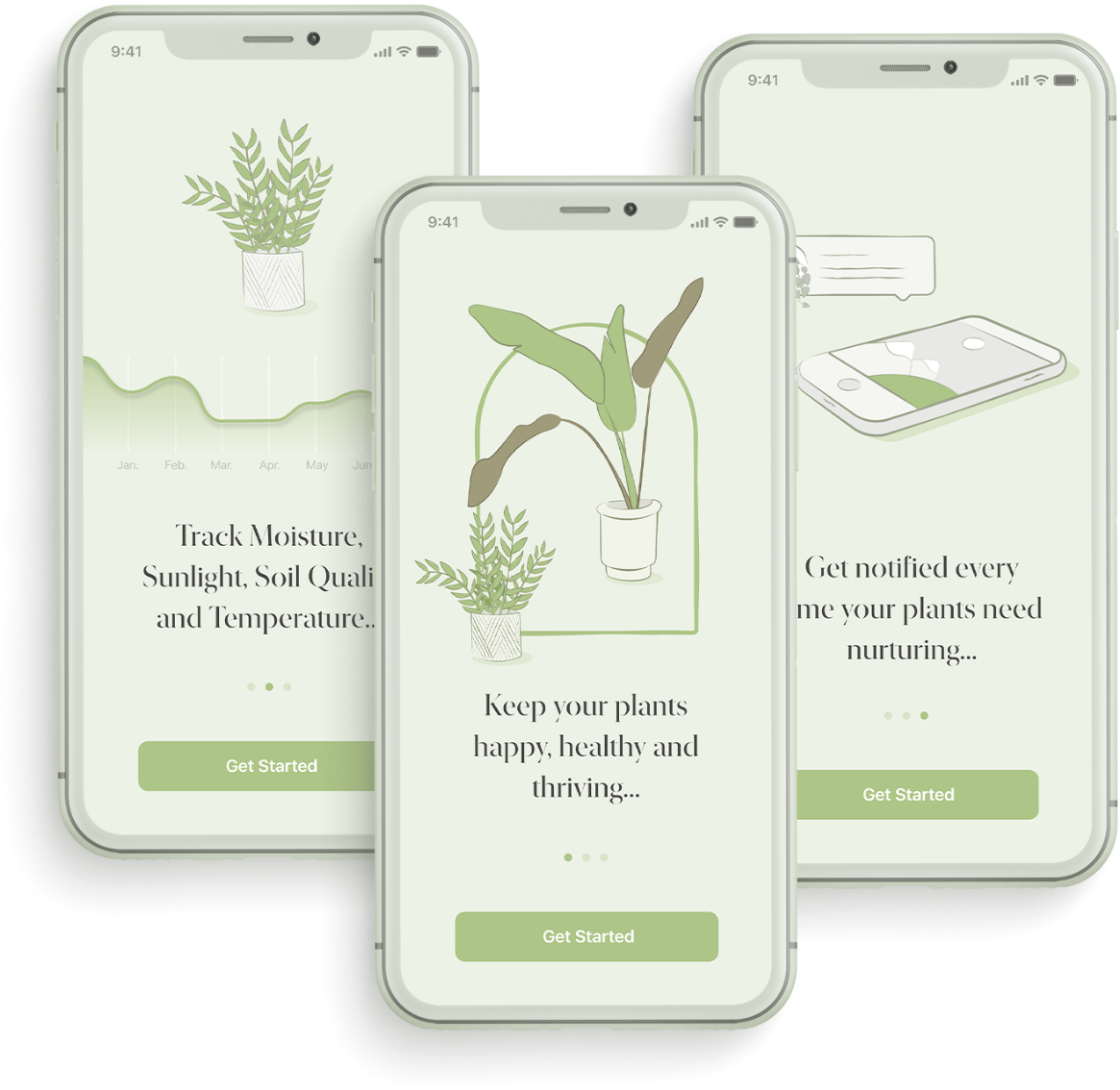 Onboarding
iOS
Login/Home Screen
Android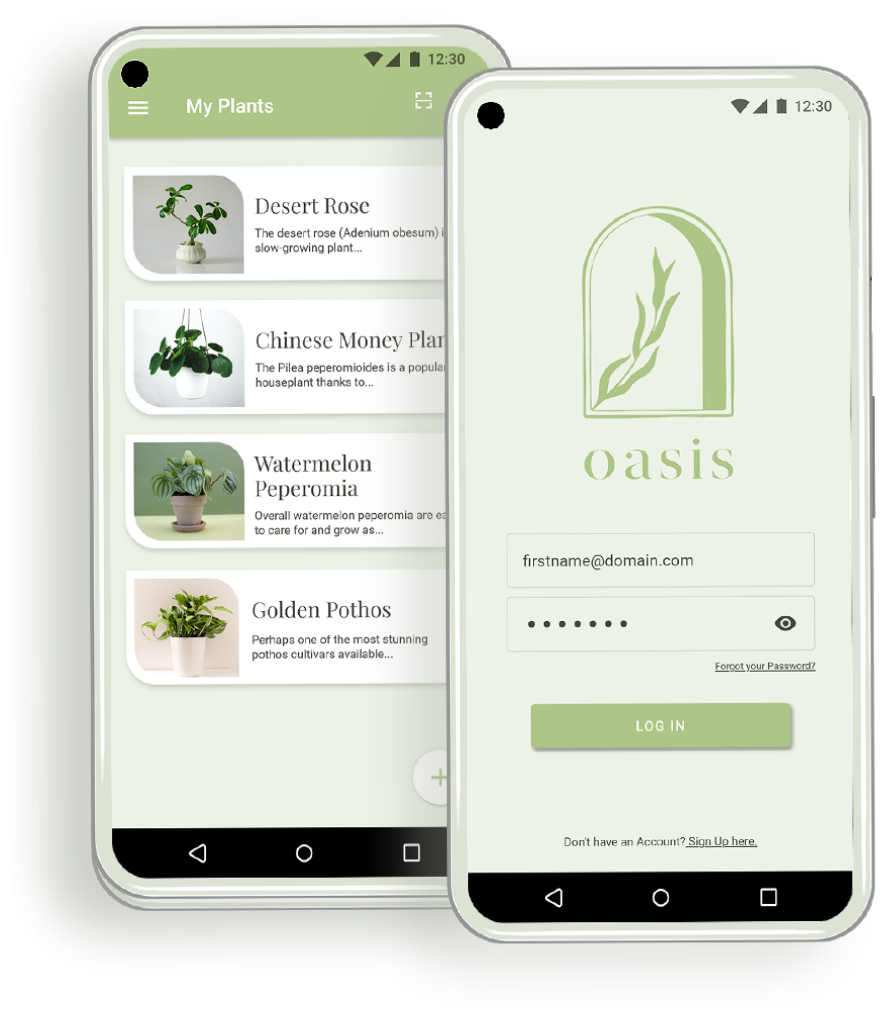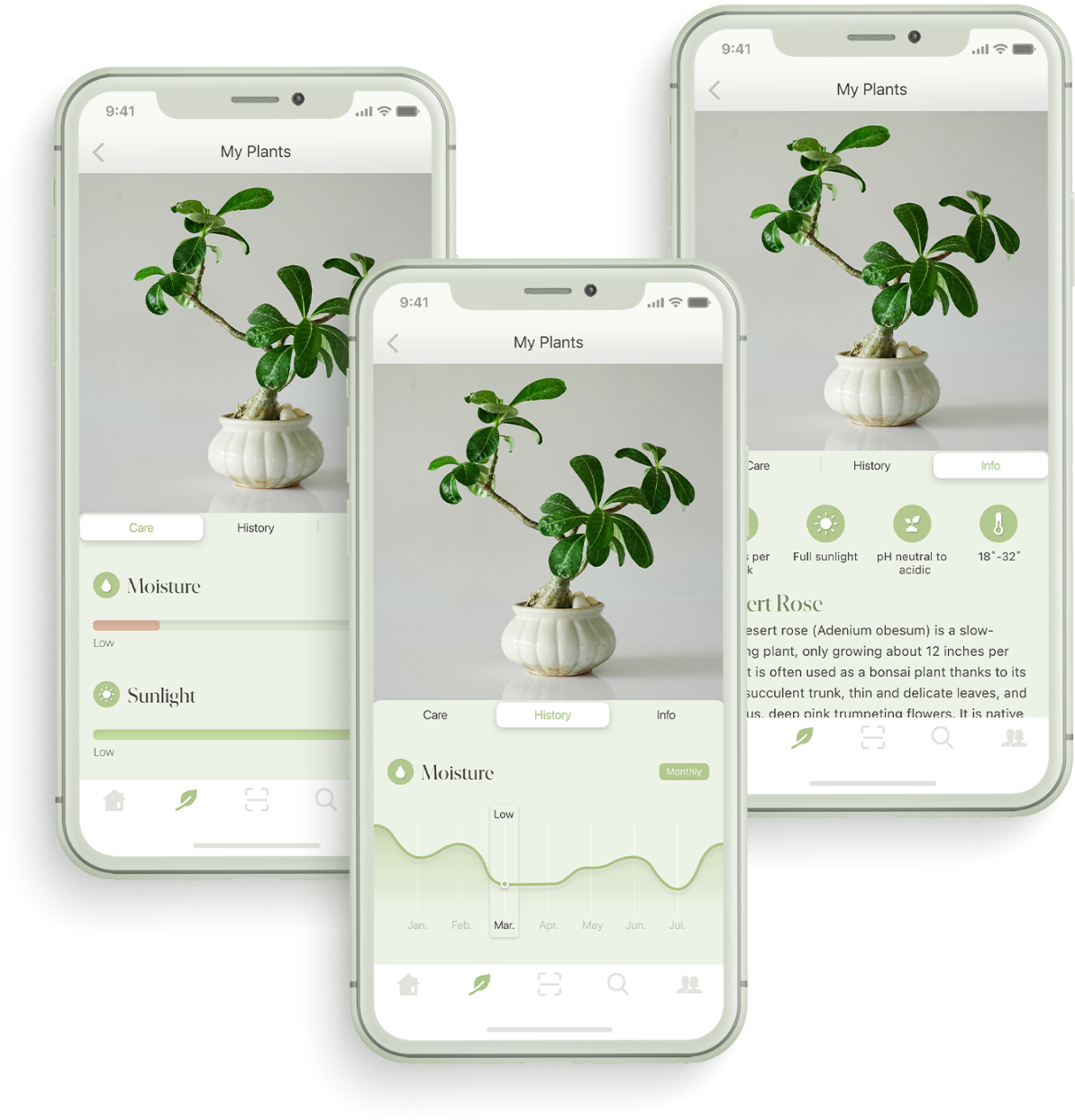 Plant Info
iOS
Plant Scanning
iOS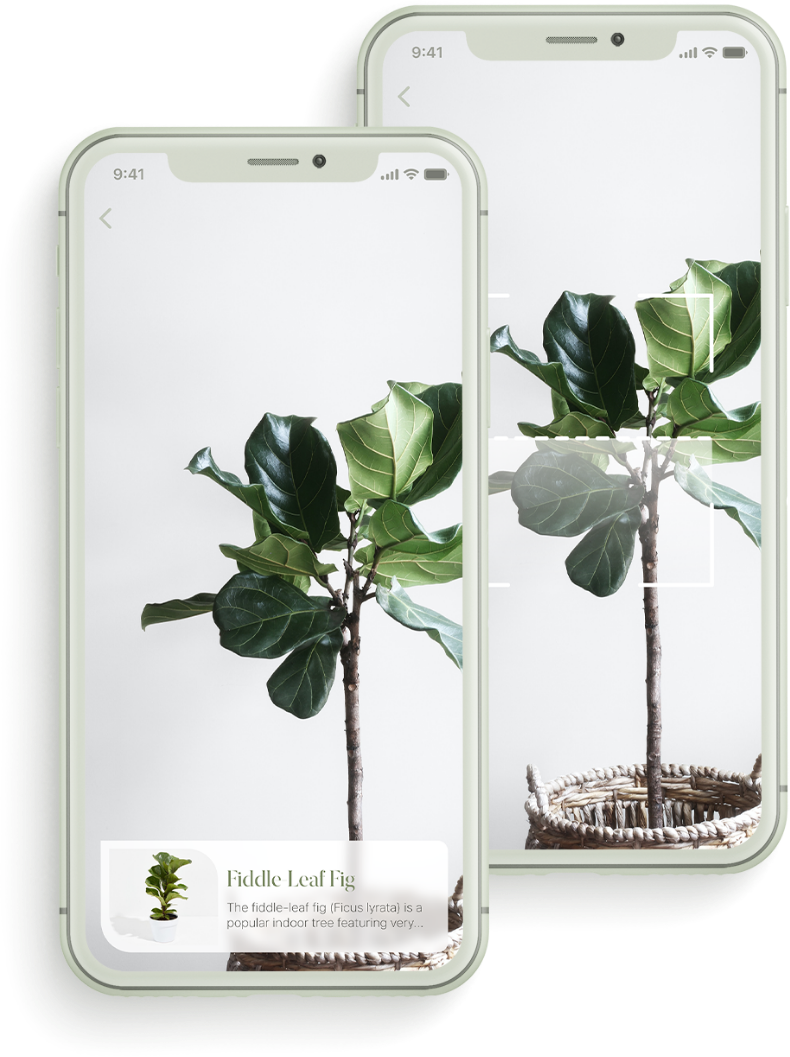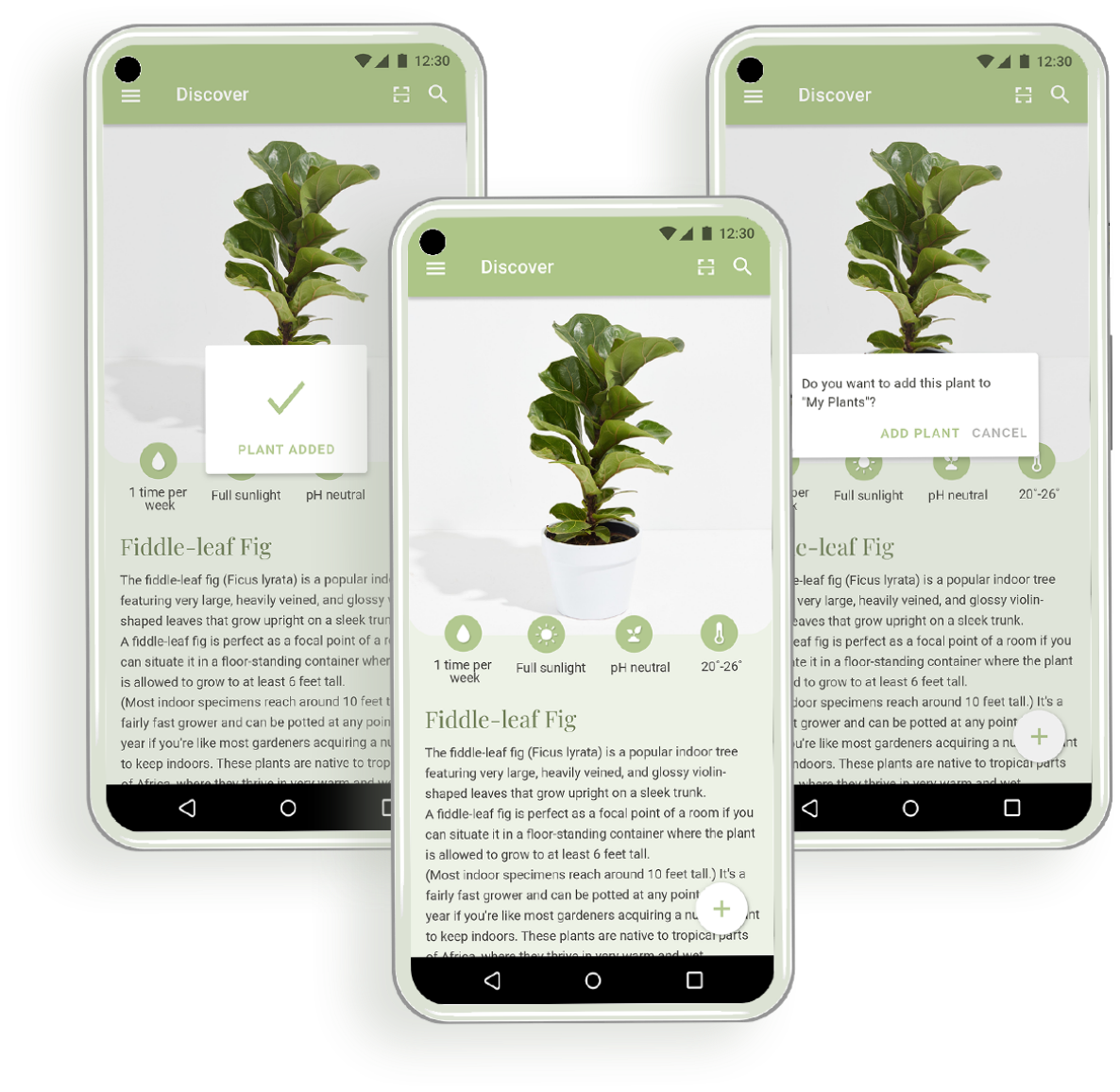 Adding new
Plant
Android
Pairing Monitoring Device
iOS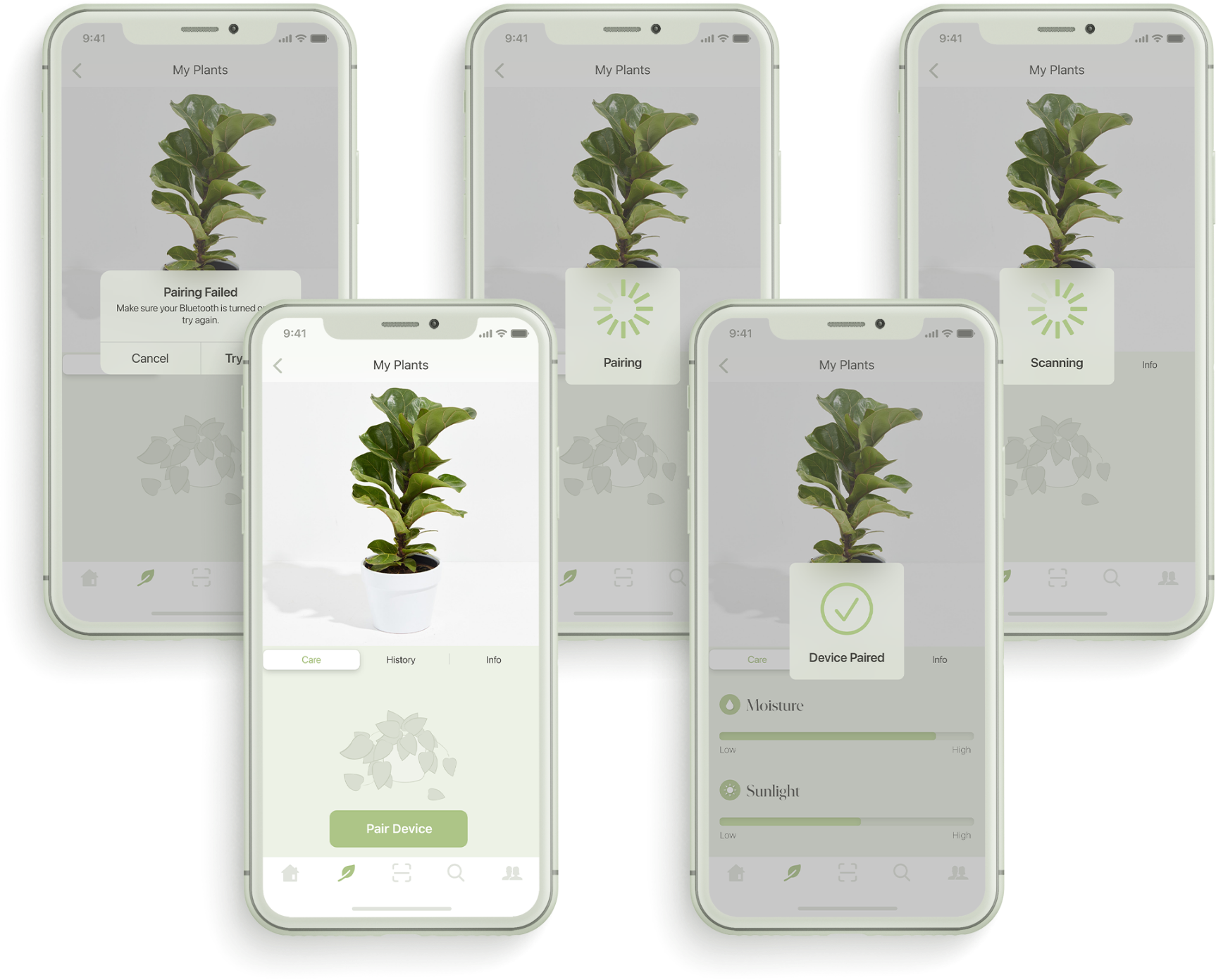 I've created separate prototypes for my iOS and Android App and then proceeded to test these on potential users.
Feedback
Final Prototype